The mission of Southland Concrete is to provide our clients with exceptional service and innovative solutions by, "Setting the Pace" with our experience and technology with particular attention to detail, quality and safety.
Southland Concrete is recognized throughout the construction industry as a leader in concrete subcontracting as evidenced by the continual repeat business and negotiated nature of the subcontracts we are awarded.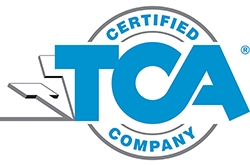 Southland is a TCA Certified Tilt-up Company. The only TCA Certified Tilt-up Company in the DC-MD-VA area and 1 out of 24 in the nation!
We are a large growing company with a small company mentality to maintain the necessary attention to customer service, customer and supplier relations, and above all quality, safety, and timely completion of all projects. There is no doubt why Southland Concrete is the subcontractor of choice and will continue "Setting the Pace" for many years to come.